We are prominent manufacturer and exporter of Acrylic Labels. Our Labels are kwon for various attributes and high efficiency properties. All our labels are made using different types of material like aluminum, SS plates, wood, plastic and acrylic with employing latest engraving machines and instruments.
In order to ensure the quality, these labels are verified by our skilled experts on various parameters. We offer Acrylic Labels in diverse sizes and other related specifications to meet varied needs of clients.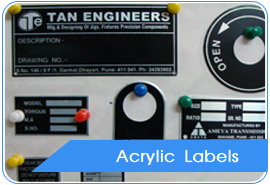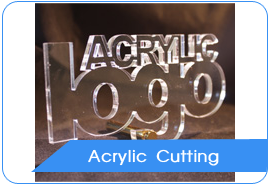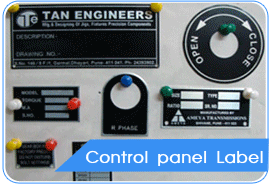 ---
An aluminum label is a piece of aluminum material affixed to article that exudes concerned details that are employed for product identification throughout the industry because of its durable print resistant to work under high temperature along with its excellent corrosion resistance and durability.
Mahadev Laser Engravers based in Ahmedabad, is a legendary name in the market for providing aluminum label of the paramount quality along with at industry leading rates. The considerable success in aluminum label manufacturing is an outcome of our team endeavors towards latest technology and deploying paramount production technique. We as an aluminum label manufacturer comprehensively concentrate on the accuracy facet abreast quality to deliver impeccable quality labels.
We as an aluminum label manufacturer are able to manufacture unsurpassed quality of industrial labels, commercial labels, barcode labels, asset labels and security labels, ideal for electronic device identification, hydraulic devices and other analogous components where heat is a major concern. This offered aluminum label boasts an aptitude to withstand temperature up to 95 °C and are available in variegated shapes, thickness and sizes as per the application requisite.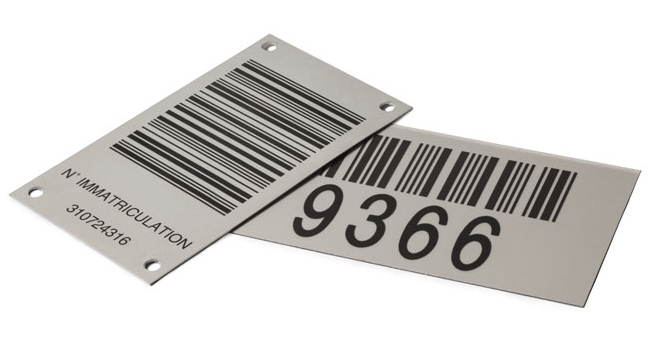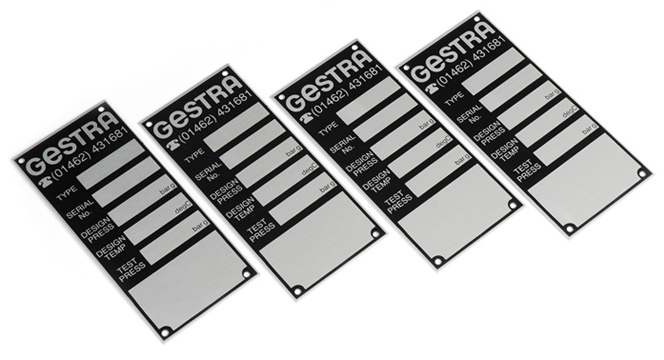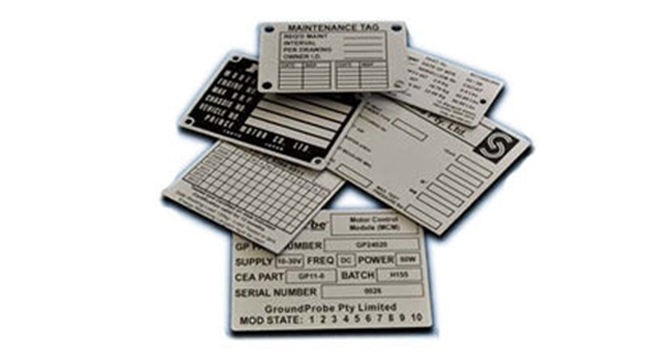 ---
Mahadev Laser Engravers accurately and quickly fill engraving needs by manufacturing and supplying Legend Plates. Owing to its compact designs, these Legends Name Plates can be easily accommodated in smaller areas. They carry outstanding features like durable in quality, highly efficient and require minimum maintenance.
---
Industrial labels are affixed on the machineries and control panels, have the potentiality to educate, instruct, identify, advertise and communicate that facilitates to avert accident/injury. These industrial labels can be barcode labels, brand name identity, packaging labels, caution labels, danger labels, instruction labels, UPC code labels or thermal transfer labels.
We are the noteworthy name among the varied industries for rendering an assorted range of industrial labels available in stainless steel and aluminum material. All the industrial labels made by us are extremely flexible and possess durable surface, make it ideal for indoor as well as outdoor purpose. Additionally, the high temperature tolerance capacity of our industrial labels has made it enormously cherished by varied industries for machinery usage.
These industrial labels are evolved precisely to carry an extraordinary appeal that catches the attention of onlookers. We as an industrial label manufacturer have made them available in distinct shapes, sizes and thickness to conform to the miscellaneous application necessity of several industries. The entire range of these industrial labels is capable of displaying message/caution clearly and is incorporated with traits like resistance to abrasion, corrosion, rain, colorfastness.  Moreover, we as industrial labels manufacturer cater customized labels that strongly meet you expectation, wherein the cost of this qualitative range may vary as per the specification.